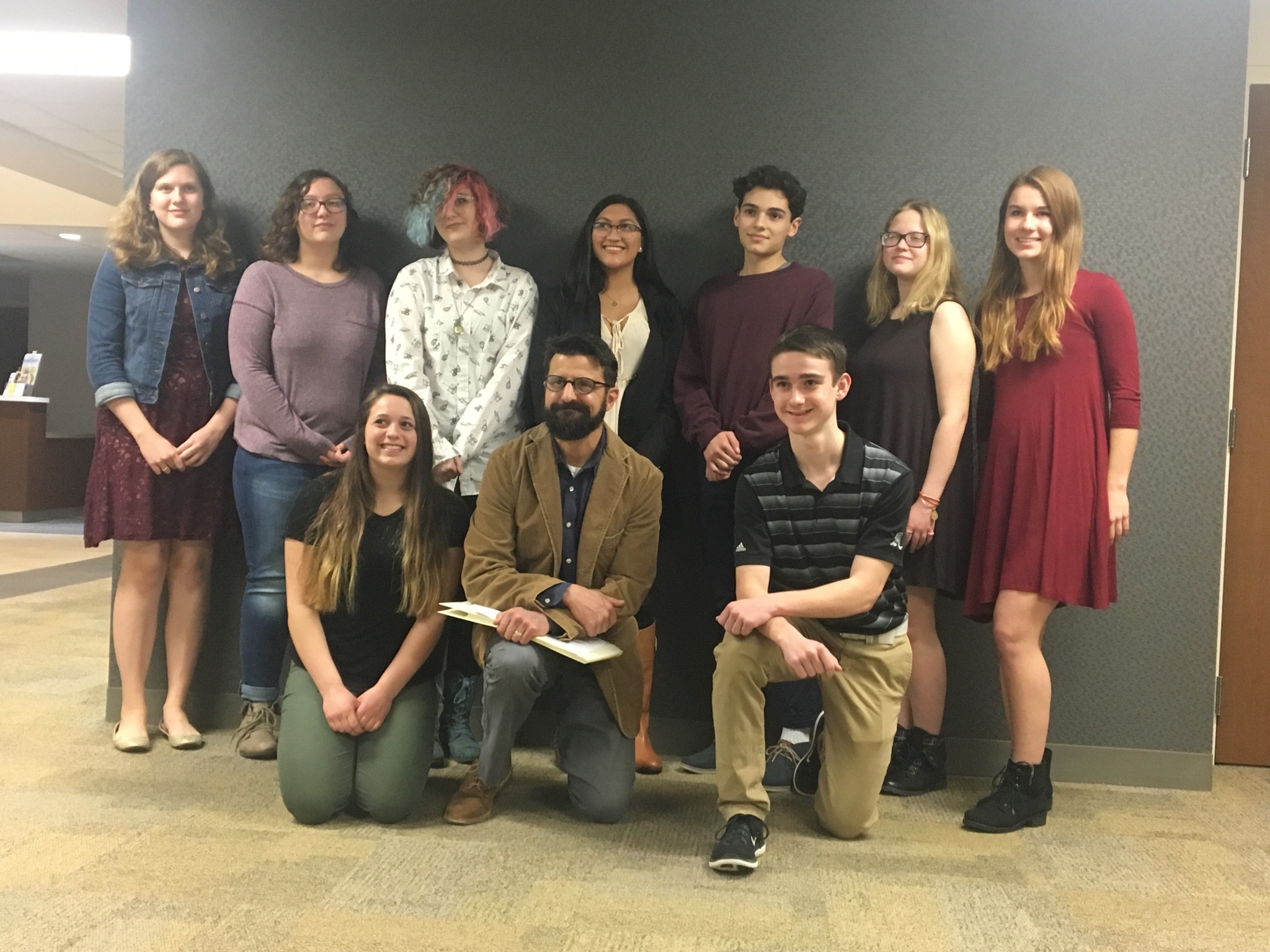 Please join us in celebrating the success of one of our Legacies! Our very own, Bryce Colón, son of our Real Estate Broker, Sarah Colón, was recently honored for his writing skill! Bryce submitted four writings and earned three Silver Keys and one honorable mention. We are overjoyed to support the legacies of each of our agents at RE/MAX Legacy.
About Bryce
Bryce is a longtime Noblesville resident, son of Sarah and Roberto Colón and brother to three siblings. Bryce holds a regular position on the honor roll at Noblesville High School, maintains a high GPA and consistently scores high on testing such as the ACT and SAT. We're excited to see what his future holds and love to be able to play a part in his family's legacy.
Bryce is pictured above, in the back row, third from the right.
He is standing among fellow honored students and Mr. Kenley.
There will be a gallery tour on February 26th at noon, exhibiting samples of the winning artwork and writing entries from the Central and Southern Indiana Region.
Butler Arts Center's Clowes Memorial Hall, in cooperation with the Hoosier Writing Project at IUPUI, is the host of the Scholastic Art & Writing Awards for the eighth year. The exhibition allows students to be recognized for their creative work. A gallery tour will take place Feb. 26 at noon.